Hello all and welcome to my little spot on the Web! Most people who are reading this have probably been here before....so, hello again.
Anyway, my name is Colin .... I a 25 year old Canadian who feels he shouldn't be stuck living in the city that he is in. The picture of me on the intro page is from 1996. But I have a plan in the works to have an ALL COLIN PHOTO PAGE!!
Oooohhh... Ahhh.... I know you're all excited!
I love to listen to music. Some of my favorites include Duran Duran, Information Society, Cyndi Lauper, Dead or Alive, Erasure, Divine, Thompson Twins/Babble, Pet Shop Boys, Boy George/Culture Club, Nine Inch Nails, Depeche Mode, The Prodigy, KMFDM, Skinny Puppy, Crystal Method and lots more! I mainly use this page for trading "rarities" on these artists. So if that isn't of interest to you, sorry for wasting your time. BUT, if you like any of these people....check below for some groooovy links!
My main interest is collecting rare Duran Duran audio and video!! Below you will find links to my lists. Feel free to send me your Duran Duran lists if you have anything that I'm missing and we'll arrange a trade!
I also collect live performances and stuff by all of my other favourite artists. Check out the link to my bootleg list below, and if you would like to trade some tapes, just drop me a line!
---
---
---
---
| | |
| --- | --- |
| Places to meet other audio/video traders: | |
---
---
---
---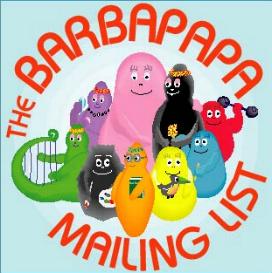 Click to subscribe to the Barbapapa Mailing List!